Rahmenprogramm
Eröffnung
Mittwoch 29.5. um 19:00
Einleitung: "Cassette Culture" - Wolfgang Dorninger
Tape-DJs: tba
Rahmenprogramm 1
Donnerstag 6.6. von 19:00 - 22:00
Musik: Epileptic Media Nacht mit Nadeshda / Johnny Geiger
Musik: Chra
Rahmenprogramm 2
Donnerstag 13.6. von 19:00 - 22:00
Vortrag: "Artificial Intelligence und Musik" - Dr. Thomas Grill (mdw Wien)
Musik: Castelló und Grill
Rahmenprogramm 3
Donnerstag 20.6. von 19:00 - 22:00
Vortrag: "Wie können informelle Netzwerke wie Cassette Culture eine Musikszene tragen" - Wolfgang Dorninger
Konzert: Tronstoner
Konzert: Flip Floater (CH)
Rahmenprogramm 4
Dienstag 25.6. von 19:00 - 22:00
Vortrag: "Zukunftsmusik. Chill, Focus & Relax — Is that it?" - Moritz Pisk MA (IFK, Kunstuniversität Linz)
Musik: Monochrome Bleu
Ausstellungsort / Location
Druckerei Resch, Rosinagasse 19, 1150 Wien, Österreich
Das Rahmenprogramm mit österreichischen Künstler_innen wird seitens des SKE Fonds der Austro Mechana finanziell unterstützt. Danke!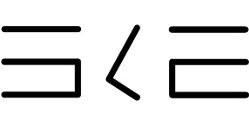 Weitere Unterstützer sind: Wien MA7 - Wissenschaft, Wien MA7 - Stadtteilkultur, Wien MA7 - Musik
Pics: Chra by Bernadette Reiter, Johnny Geiger by Domas Schwarz, Monochrome Bleu by Susi Jirkuff, Angélica Castelló by Joanna Szlauderbach, Tronstoner by David Murobi,
To activate the slide show, simply click on the bracket or the picture border in the right edge of the picture.